INDIGO is a 17-year-old female with bright pink hair  and hazel eyes. She is eurasian she creates her own outfits as she is a fashion & design student. She loves life and enjoys meeting people from all different walks of life. She is environmentally aware.
SERAFINA is a 18-year-old female with strawberry blonde hair, bright blue eyes and pale translucent skin. She is into doing yoga and meditation and takes a keen interest in healthy nutrition. She enjoys backpacking around the world, which has allowed her to study with mystic gurus in India, Nepal and the Far East. Like her friend Indigo, she is very much in touch with nature and loves music, but she is worldlier and can often be found partying somewhere.
CAT –  is 22 years of age, and she loves music, and like to party with her friends, she is always sets the trend in fashion,just looks like a model like she stepped off the catwalk. She is very popular, but she also balances it out with her kindness and big heart
MALACHITE is an athletic 30-year-old man with chestnut hair, blonde highlights and light brown eyes. He has a strong character and tries to stay true to his oath to help those less fortunate than himself. As a man of action, he travels around the world and has no time for small talk or tricksters.
PAULA is a very shy young girl with brown hair, brown eyes, darker skin and a slender figure. She is very insecure about her looks and chooses to believe that everyone is better than she is, she tends to do herself self harm, and feels so out of place with the outside world.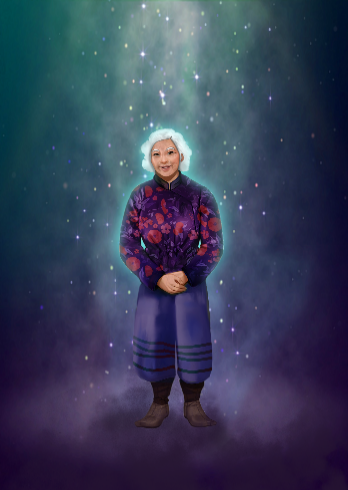 GRACE  is a  kind-natured woman with grey hair and of large stature. Honest, hardworking and with a very big heart, she holds huge compassion for those less fortunate and has a particular weak spot for children, animals and plants. She is still happily together with her high school sweetheart after 40 years of marriage.